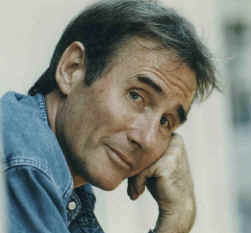 Just finished listening to
Jim Dale
's reading of "Around the World in Eighty Days" by
Jules Verne
.
Originally written and published in 1873 as a French magazine serial (French: Le tour du monde en quatre-vingts jours). In the story, Phileas Fogg of London and his newly employed French valet Passepartout attempt to circumnavigate the world in 80 days on a £20,000 wager set by his friends at the Reform Club.
The image of a hot air balloon is from the 1956 film adaptation of Verne's book. The only time a lighter than air balloons is mentioned in the book is to state that it would be impractical as a means to cross the Atlantic ocean from NYC to London.
The reason I read this classic is that I somewhat enjoyed the book written my Michael Palin about his attempt to reenact Phileas Fogg's journey. Derived from the BBC 1989 series of the same name. Throughout Palin's book he referenced the Verne classic so I thought it would be informative to read the original. I must say that I enjoyed the story and reading by Jim Dale, the CD has background music and high production values which make it quite entertaining.
This would be a great CD to reserve at your local library to play in the car when you are hauling the kids around.